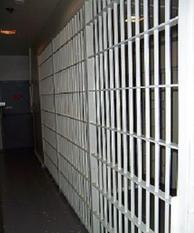 The Day County Sheriff's Office operates the Day County Detention Center in Webster, SD. The Detention Center is a 13 bed facility equipped with a toilet, sink, and bunk in each separate cell unit.

Along with holding adult offenders, the Detention Center has also been granted Collocated Juvenile Detention status by the SD Department of Corrections and does hold juvenile inmates. The Day County Detention Center has been approved as a collocated facility by the Office of Juvenile Justice and Delinquency Program.

Day County also holds juveniles for Roberts, Marshall, Grant and other counties, as well as holding juveniles for Sisseton-Whapeton Oyate. Inmates are required to obey all rules and regulations at all times.ITEMS ALLOWED IN CELL AREA:
Personal care items (basic toiletries only)
Books, magazines, and newspapers (no X-rated)
Personal undergarments and socks (No underwire bras allowed)
Shirts, pants, shoes, towels and bedding will be provided by our facility.
Inmates are
NOT
allowed sweatpants, sweatshirts, shorts, belts, or their own shoes/sandals. Other amenities from home that are not allowed include, lotions, perfumes, makeup, hairspray or aerosol deodorants, and electronic equipment. We provide basic personal care items at our facility. No outside food or drinks are allowed.
WORK RELEASE PROGRAM
There is a per day charge for each day that you are on the work release program. Any inmate on the work release program, must have their work release account PAID IN FULL to be released from our facility on the program.
Inmates sentenced in DAY COUNTY = $35 a day for work release
Inmate sentenced in any other county other than Day County = $75 a day work release
---
---


---
The Day County Sheriff's Office accepts Visa, MasterCard, or Discover credit or debit card payments though CourtMoney.com. All credit or debit card transactions MUST be done in person, in our office and an ID must be presented along with a credit or debit card payment. Payments over the phone will not be accepted! Payments made with a credit or debit card are subject to CourtMoney.com processing fees.

**Cash is always accepted at our facility as well!**


CASH, CREDIT, or DEBIT CARD PAYMENTS INCLUDE:

* Bonds *Sheriff's Fees *Phone Cards

* Warrants *Sheriff's Executions *Concealed Permits

*24/7 PBT Payments * Work Release * Fingerprints


**Processing fees do apply through CourtMoney.com

---
PHONE CARDS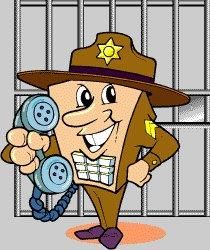 Inmates have the opportunity to purchase phone cards from the Day County Sheriff's Office. Phone cards are $10 each and will roughly allow the inmate 10 minutes of talk time per card (depending on the type of call, long distant charges, etc.) Friends and family can purchase phone cards remotely by contacting RELIANCE TELEPHONE at 1-800-896-3201 to set up an account or you can purchase phone cards ONLINE at
www.reliancetelephone.com
. Phone calls to our Detention Center on the Jail line (345-4004), will only be transferred back to an inmate between the hours of 7pm to 9pm Monday thru Friday. However, if the jailer is busy in the office or the inmate has already received a call that day, the jailer will not put the call through. NO PHONE CALLS WILL BE TRANSFERRED BACK ON WEEKENDS, HOLIDAYS, OR DURING MEAL TIMES. *Please note that if phone cards are purchased by calling Reliance Telephone or purchased online after normal business hours of 8am-5pm or on weekends, inmates may not receive their phone cards until the following business day. The administrator receives notification by email during regular business hours, for over the phone or website transactions. Once this email is received by administration, it is then given to the inmate with the phone card code.
---
---
JAIL VISITATION INFORMATION
The Day County Sheriff's Office allows for normal visitation of inmates every
Sunday and Tuesday from 2 pm to 4 pm
. The length of the visitation shall be limited to 20 minutes per visit, unless prior arrangements are made with the Jail Administrator or Sheriff. The number of person visiting an inmate at any one time is limited to three people. The jailer has the authority to limit the number of visitors and the time length of visits at any time.
**Exceptions to visiting hours are for visits from Mental Health professionals, Attorneys, Medical Professionals, Clergy or other religious leaders, or other such professional persons deemed appropriate by the staff. Those persons may visit at anytime.
ALL VISITORS HAVING CONTACT WITH INMATES MUST LEAVE PERSONAL BELONGINGS IN THEIR VEHICLES OR IN THE OFFICE WITH THE JAIL STAFF.
No gum, candy, soda, or outside snack are to be brought into the cell area
No tobacco products, matches, or lighters are to be brought into the cell area
No ELECTRONIC DEVICES (cell phones, games, computers, tablets, etc) are to be brought to the cell area
No bags, purses, coats, or items in pockets will be allowed on, or to go back with vistors during visitation.
**Visitors are expected to be orderly and respectful to staff, inmates and other visitors. Please refrain from using obscene gestures and language. Visitation privileges will be terminated if any rules are violated.
**Visitors may not be allowed access at the discretion of staff for security or disciplinary reasons
**Anyone smuggling items to inmates are subject to arrest and prosecution. Nothing can be given directly to inmates by visitors
**Contact visits must have prior approval from Jail Administrator or Sheriff
ALL VISITORS ARE REQUIRED TO SIGN IN AND ALL VISITORS ARE SUBJECT TO A SEARCH
VISITATION CAN BE DENIED AT ANY TIME
Visitors will be screened with metal detector wand
This is a voluntary search, however if you refuse to be searched, you will be not allowed to visit.
---
JUVENILES

In the case of juvenile inmates, the Sheriff has determined a further policy allowance to provide for the visitation of juvenile inmates by parents or guardians on a more frequent basis. Parents or guardians may see juveniles at any time of the week (except at scheduled mealtimes) if they call and set up an appointment with jail staff. These special visitations for juveniles DO NOT apply to his or her entire family, but specific only to the parents or guardians. Any visitors under the age of 18 wanting to visit an inmate, must be accompanied by their legal parent or guardian.


---